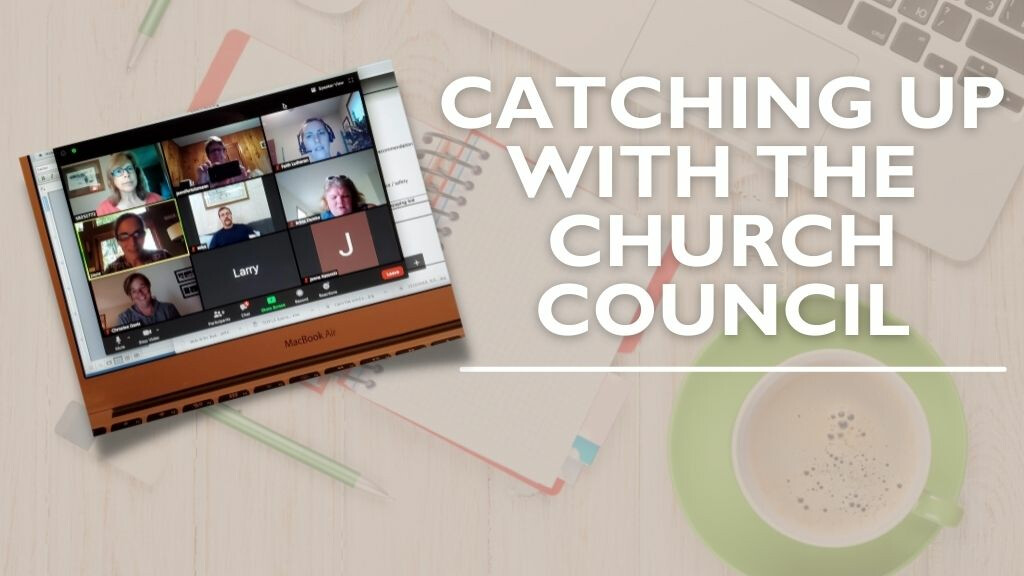 Catching Up with Council – January 11, 2022
On Tuesday, January 11, 2022, the Faith Church Council met on Zoom, for the regularly scheduled monthly meeting. After a devotion based on Philippians 1: 3 "Every time I think of you, I give thanks to my God," we shared a time of gratitude for the gifts of our 4 out-going Council members: Laurie Husfeldt, Renee Waddell, Mike Slavik, Robyn Murphy-Erickson. We also shared a time of prayer for identified needs, and then moved on to the discussion points for the night which included:
Rejoicing in a superb financial report for December. Thank you Faith for so generously supporting ministries at Faith!

Reviewing and approving the 2022 budget proposed and fully approved by the Finance Committee;

Discussion on messaging and protocol for the Annual Meeting to be shared via the 9:00 worship service on January 23. Please see the website or church email for a digital copy of reports. You may also stop in and pick one up during business hours or call the church office and request for a report to be mailed to you.

An exciting report on Faith's work to welcome an Afghan refugee family! This family of 6 with 4 young children has moved into an apartment in South Minneapolis and we look forward to meeting them in the future.

Request for prayer as we work to find skilled applicants for our upcoming Business Administrator vacancy
Thank you Faith! As we turn this page on a new year, we look forward to working with you in many varied ways. Faith is alive and thriving, growing and reaching out! Blessings to all as we move forward in faith for Faith! Amen.